BASIC SANITATION INFORMATION SYSTEM - (BaSIS)
Application Developer:
CERSGIS
Partners:
UNICEF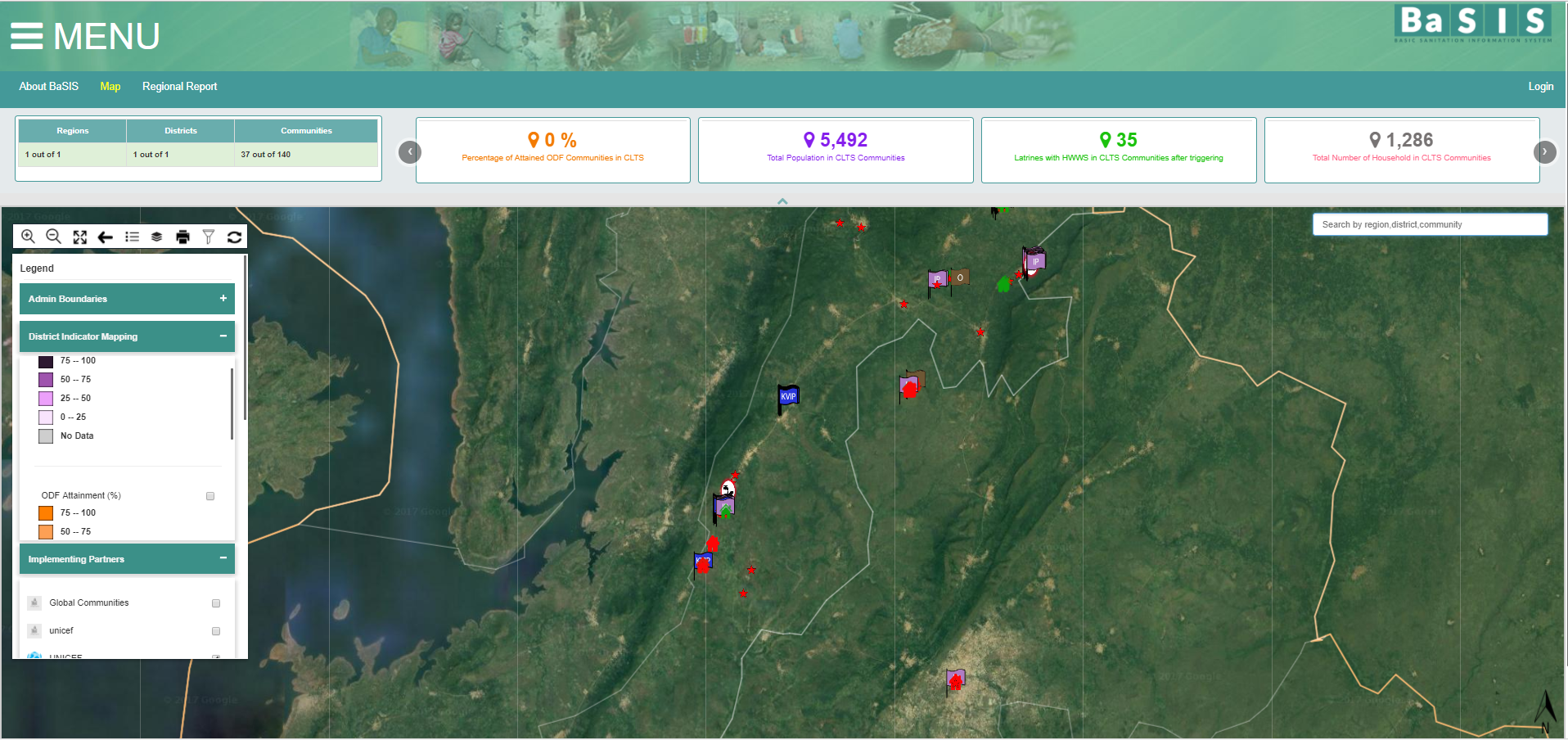 BaSIS - is a decentralised M & E sanitation system developed to aid in the implementation of the CLTS (Community-Led Total Sanitation) at both sub-national and national levels.
Application Purpose
The system is basically built to provide GIS-based data and information along the implementation of CLTS by field facilitators. Data collected and submitted with the BaSIS mobile data collection app is visualized as maps, charts and tables on the platform.
Application Link
visit
sanitationghana.org